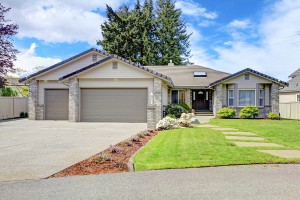 If you have recently purchased a new home, then you should be thinking about how you want to make the yard your own. A new home offers a blank slate that is the perfect opportunity to create the yard of your dreams. If you are thinking about hiring a landscaping company for your property, there are a number of factors you should take into account. Here's how to hire the perfect landscaping company for your new home.
First of all, be sure that you look for professional help. Amateur landscapers may not be able to help you realize your vision. Make sure that you are taking quality and expertise into account while searching for a landscaper.
Make sure that you shop around for the best landscaper for your needs. Each contractor you consider should be able to give you a quote for the project, as well as a potential schedule for completion of the work. Make sure that the landscaper you are considering will pay close attention to your needs and budget. Also determine whether they will hire subcontractors, and whether this is something you are comfortable with.
Be sure that your contractor is familiar with local zoning ordinances and laws. Also make certain that they will be respectful of your neighbors' property. You want to start out on the right foot with the people next door, and accidental violation of local ordinances is a huge headache.
Choose a contractor who will communicate with you every step of the way. Many contractors can provide design assistance, and they should always keep you updated on the status of the status of the project.
A good landscaping contractor can help you turn the yard of your new home into an outdoor oasis and perfect expression of your personality. With a little preparation, you should be able to find the perfect contractor for your needs.