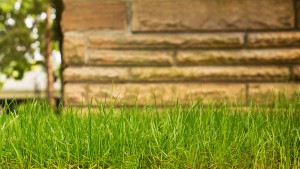 Before you can fully harness the power of your own organic garden, you need to understand what it takes to make the soil rich and nourishing. Making your soil ideal for growing vegetables, plants, flowers and the like requires a blend of elements all working together to maintain the essential environment. Instead of relying on the basic soil in your yard, infuse your garden with one or more of these soil amendments to truly bring your organic setting to life.
Once you've determined the needs of your soil to maximize its nutrients and moisture, any number of amendments can be useful for creating your ideal organic garden. Compost, for instance, is a wonderful natural fertilizer that can give soil a serious boost in production. By creating a compost bin or pile on your property, you can naturally form a nutrient-dense combination well-established at improving your soil structure.
Furthermore, amendments such as alfalfa meal, chicken manure, gypsum or sulfur can all integrate into the soil, making it a more feasible formula for improving your organic garden. Many of these options contain trace minerals and nutrients that work wonders for mulching and retaining the necessary moisture. Sulfur itself is a powerful answer to lowering the PH levels in any alkaline soil mixtures.
Other soil amendments such as shellfish meal and kelp meal are vital for promoting the growth of microbes needed to aid the fertilization process. Kelp meal on its own helps the soil tolerate the intrusion of many environmental stressors such disease, frost, pests and even drought.
When it comes to forming and nurturing your perfect organic garden, finding the right combination of natural soil and accompanying amendments is key. Since every location is different, understanding your area's soil and finding it the help it needs to thrive is paramount to a long-lasting garden that can be endlessly fruitful for you and your family.