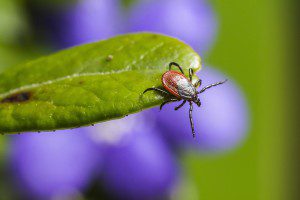 It is no surprise that a healthy, vibrant lawn will attract some unwanted visitors. Many bugs choose to make their homes in people's yards. While many insects are harmful to the grass and flowers, others are not so kind. If your area is prone to ticks, then you need to invest in lawn tick control to protect your landscape and keep everyone in the vicinity safe. However, you want to make sure you eliminate the pests without damaging the lawn itself.
It is worthwhile to look into organic pest control sprays that will eliminate insects safely. Many products use copper or Sulphur, which is not good for the plants, and it is not healthy for people in the area. If you are dedicated to only using organic measures to keep bugs at bay, then you may want to look into using compost tea. You can use this product on your own without the aid of a professional, but if you try it and still do not see any results, then it would be a good idea to bring in the experts.
When it comes to lawn tick control, you need to take action right away. When you find one tick, mosquito or flea, you can be certain others are not too far behind. You definitely want to take action before these pests make their way inside your building. They will become much more of a nuisance when they are actually inside. When you hire a professional service, have the expert take preventive action to stop the insects from coming inside your house.
It is highly recommended to use pesticides that have low quantities of borate in them. They will last for a long time, and they will better promote the overall health of the lawn. By using organic lawn tick control methods, you will have a healthier lawn and you will do your part for the environment.